(1930 - 2013)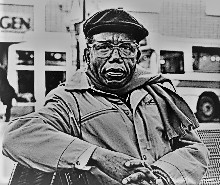 Nigerian writer and novelist, he wrote widely and was a fierce critic of colonialism and the corrupt puppet governments that took it's place. Many of his works deal with traditions and life before colonialism.




The Voter (1965): 10 pages. Short story about corruption and vote-buying.

Vengeful Creditor (1971): 21 pages. Short story against the westernized upper-class in Nigeria and it's disregard for others, and its resemblance to the old british colonials. Also against the lack of free education and the unwillingness of the government to do anything about the state of education in Nigeria.